Smart Watch
Tech News
The Xiaomi Watch S1 announced at the same time as the new Xiaomi True Wireless 3 headphones
Alongside his new smartphones, Xiaomi has announced a new connected watch
as well as new wireless headphones.
The Xiaomi 12, 12 Pro, and 12X range does not come alone: ​​say hello to the Watch S1 and the True Wireless 3.
Xiaomi Watch S1: 12 days of autonomy and sapphire crystal
The Xiaomi Watch S1 is none other than the new high-end connected watch from the Chinese brand, therefore taking over from the standard Mi Watch. It is equipped with a fairly large screen of 1.43 inches, with a resolution of 466 x 466 pixels (326 PPI) and a refresh rate of 60 Hz. The whole is protected by a sapphire crystal, thus promising solidity almost foolproof.
Despite its very "everyday" appearance, the Xiaomi Watch S1 supports no less than 117 sports activities, including 19 dedicated to professionals and professionals. As very often, the watch will be able to automatically detect if you are running, if you walk for a long time, etc. We do not yet have very precise details on the sensors integrated into the watch, but we already have to rely on a heart rate and blood oxygen sensor, on the health side. Moreover, it would be logical for the Watch S1 to be equipped with a gyroscope and an accelerometer.
Related:

Apple Watch: watchOS 8.3 update would render some third-party chargers inoperative
This watch with announced autonomy of 12 days (without knowing the details of use) is currently available for pre-order only in China, at a price of 1,099 yuan (around 153 euros). Its official release is set for December 31, 2021.
Xiaomi True Wireless 3: a real active noise reduction in the program?
The True Wireless 2 wireless headphones offered active noise reduction, but it's clear that it was more present on paper than in the ears. It is a safe bet that Xiaomi wanted to correct the situation, by announcing its Xiaomi True Wireless 3 with active noise reduction that can go up to 40 dB of suppression.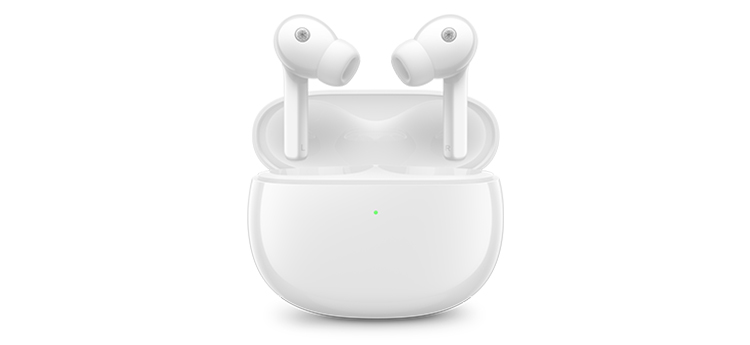 © Xiaomi
Each of the two headphones is equipped with microphones operating simultaneously and dedicated to listening to external sounds, in order to adjust the strength of the active noise reduction in real time. In terms of listening quality, the Xiaomi True Wireless 3 promise powerful bass and detailed treble, as is often the case with the announcement of audio products. Only the first feedback will tell us if all this is effective.
As for the details, Xiaomi's new headphones weigh 4.6 grams each and are IP55 certified (dust and water jets). The autonomy is 7 hours without active noise reduction, we can easily bet on 4 to 5 hours when it is in operation. The box allows you to mount everything at 32 hours, it being rechargeable either wired (USB Type-C) or wireless.
Just like the rest of the products Xiaomi announced, we only have information on the release in China at this time. On the price side, the brand has chosen to price its headphones at 449 yuan, or 62.50 euros.
Sporty or utility watch? Hybrid or tactile watch? Battery or battery? It is not easy to choose a smartwatch these days as the references multiply, as well as the functionalities. So we've created this guide to help you see things more clearly. You will discover the main criteria to check before any purchase. Whatever your style and your budget, you will be able to find the connected watch of your dreams without difficulty.
Related:
Source: XDA Developers, Android Authority