[article_mb_code]
Sony acquires Savage Game Studios. (photo: Sony)
Sony continues with its expansion strategy beyond the PS4 Y PS5well has now put the mobile games in sight. In the last few hours, the Japanese company announced the acquisition of Savage Game Studiosa studio based in Helsinki and Berlin that will join PlayStation Studios.
Details of the deal are scant. For now, transaction figures are not publicly available, although Hermen Hulst, head of PlayStation Studios, has indicated that the studio will be part of the company's new mobile gaming division.
[article_mb_code]
It will bear the name of PlayStation Studios Mobile Division and will be independent of the space dedicated to the development of consoles.
Who are Savage Game Studios?
[article_mb_code]
Savage Game Studios is not one of the most famous names in the industry. The company was founded in 2020 and is developing an action title under the "game as a service" modality. It is not yet clear if he will continue working on said project, or if he will have to reorder his priorities to put himself under the command of Sony.
While this is a relatively new company, it's clearly garnered enough attention for PlayStation Studios to open their wallet and take it over. "We share his relentless ambition to innovate, coupled with a continual drive to expand our audience and bring PlayStation to more people than ever before." Hust said.
[article_mb_code]
Savage Game Studios. (photo: games news)
Michail Katkoff, co-founder and CEO of Savage Game Studios, also spoke about the Sony acquisition. He mentioned that everyone in the company has a lot of experience in big studios and they want to stay "small and nimble" to make their own decisions. However, opinions changed when the offer came from the Japanese.
"We made this deal because we believe that the leadership of PlayStation Studios respects our vision of how we can best operate and be successful, and because they are also not afraid to take risks. All of that, plus the ability to potentially tap into PlayStation's incredible catalog of intellectual property and the fact that we'll benefit from the kind of support that only they can provide," he added.
Mobile games, a powerful industry
The fact that Sony intends to expand its business in the world of video games beyond consoles is not new. Lately, there has been a growing push to bring the PlayStation brand to other platforms.
Exclusive titles like days gone Y Horizon Zero Dawn are now available for computer. And we must not forget that in mid-2021 they acquired Nixxes Softwarea company specializing in computer portability, and incorporated it into PlayStation Studios.
PlayStation Studio on Steam. (Photo: diffusion)
For Savage Game Studios, his arrival could be crucial for PlayStation to establish itself in the field of mobile games. Mobile phones have proven to be very lucrative in recent years, attracting a lot of attention from industry giants.
For example, the most notorious case is the Zynga case, which was acquired by Take-Two Entertainment this year for more than USD$12 billion. Although it is not possible to forget King, the creator of candy crushwhich in 2016 passed into the hands of Activision Blizzard for almost 6,000 million dollars and could now be under the direction of microsoft.
The aforementioned as long as it will be given on the condition that the acquisition of its parent company for $68.7 billion is completed.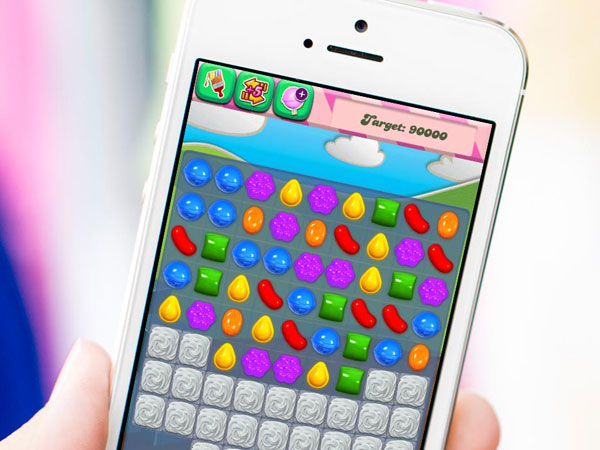 163
But don't expect Sony to withdraw resources from PS5 game development to focus on its new mobile gaming strategy. The Asians have made it clear that its expansion plans do not affect its main focus on consoles.
"As we assured you earlier with our plans to bring select titles to PC, our efforts beyond console in no way diminish our commitment to the PlayStation community, nor our passion to continue creating incredible single-player narrative experiences." Herman Hulst stated.