As smartphone watchers hang on to the upcoming announcement of Galaxy S22, Samsung delays to present us the chip which is supposed to animate it (at least in a part of the world): the Exynos 2200 SoCs.
The one that takes the place of the Exynos 2100, which was onboard the Galaxy S21, S21+ and S21 Ultra, is revealed in detail and will oppose the Snapdragon 8 Gen 1 head-on in the charts.
An SoC engraved in 4 nm
The Exynos 2200 is a chipsets Etched using Samsung's 4nm EUV protocol. It incorporates an 8-core CPU, broken down as follows:
1x ARM Cortex-X2 Prime Core
3x ARM Cortex-A710
4x ARM Cortex-A510
Related:

Exynos 2200 presented: Galaxy S22 with ray tracing and 200 MP?
The frequencies of the different cores have not yet been specified by the manufacturer. However, these are the same ones already present in the Snapdragon 8 Gen 1. We should therefore expect similar performance.
To satisfy Samsung's growing ambitions in terms of photography, the Exynos 2200 is equipped with a state-of-the-art ISP capable of shooting up to 200 megapixels. At 30 frames per second, theimage signal processor even ensures a resolution of 108 megapixels on a single sensor, or 64+32 megapixels on two sensors simultaneously. In video, Samsung is aiming for 8K at 30 frames per second and 4K HDR up to 120 frames per second.
Sparse on details about the NPU, Samsung is content to say that it will offer better object recognition and more suitable processing for all types of shots.
A GPU that wants to change the game
But the most notable novelty of the Exynos 2200 SoCs is of course its GPU. Called "Xclipse 920", it is the result of collaboration between Samsung and AMD. As such, it is the first mobile GPU to adopt the AMD RDNA 2 architecture. The same one that is currently used in PlayStation 5 and Xbox Series X |S and in Radeon 6000 graphics cards.
Proud of the result, Samsung prides itself on being able to offer the ultimate gaming experience. Which, given its history in this area, is far from certain from our point of view. Still, this GPU will indeed be able to offer ray tracing as well as variable rate shading (VRS). A first on smartphones.
A GPU, moreover, also capable of supporting 4K screens clocked at 120 Hz, or QHD + at 144 Hz.
In accordance with Samsung's habits, we Europeans should find this Exynos 2200 in future Galaxy S22s. The United States and part of Asia will stick to the Snapdragon 8 Gen 1. In any case, the manufacturer should now not be long in presenting us, finally, with its new generation of smartphones. The Galaxy S21 FE may be a nice appetizer, we can't wait to enter for real in 2022.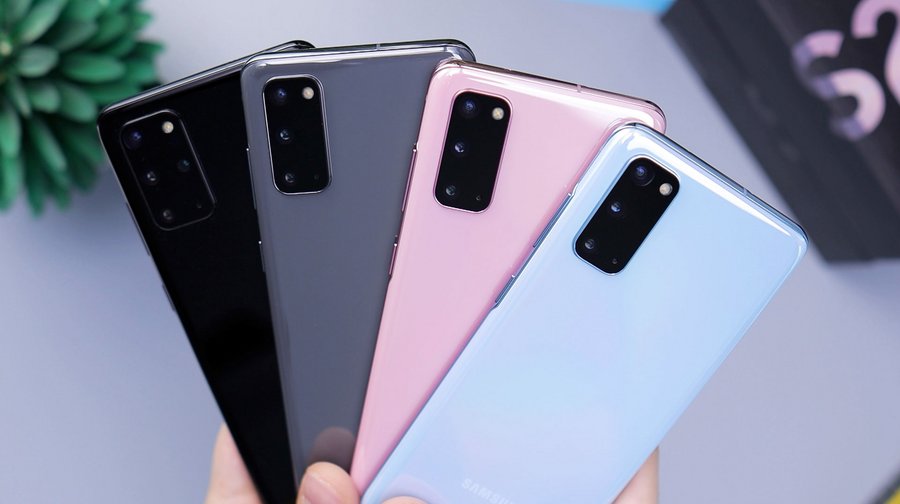 Related:

Google Pixel 6 (Pro) OTA Update: Finally an end to the bugs?
The time has come to choose your new smartphone. Do you already have some criteria in mind? A specific budget? A favorite brand? The problem is that there are dozens of phone manufacturers. The latter offers hundreds of different models which themselves have a plethora of technical characteristics. In this guide, we'll go over some important criteria to consider before making your choice, as well as tips to help you select the best smartphone: the one that meets your needs.
Read more
Source: Samsung