We have rarely talked so much about a smartphone realme before its release. Among the first to embark a Snapdragon 8 Gen 1, the Realme GT 2 Pro, the announcement of which is scheduled for January 4, is revealed a little more through official images.
While waiting for the curtain to rise, the Chinese manufacturer is already talking to us about the Realme GT 2 Pro design which was co-designed by designer Naoto Fukasawa (Muji, Infobar), which gives it a rendering " close to paper », We are told.
Related:

Official Realme GT 2 launch at the beginning of January as a premium flagship
A "cleaner" smartphone
"Paper Tech Master Design". This is how realme chose to baptize the finish offered to its future flagship, which therefore promises a particularly soft touch under the fingers. A characteristic not only sought after by the designer, but above all enabled by the new materials used by the brand.
Made from paper pulp (don't ask me what it is), the biopolymer used by realme received the bucket International Sustainability and Carbon Certification. In other words, it wouldn't be made at the risk of the environment – unlike all of the rest of the phone's spec sheet, then.
Obviously wishing to make efforts on this point, realme also announces that the packaging of the GT 2 Pro will only use 0.3% plastic compared to 21.7% on the brand's previous smartphones.
Tempting technical innovations
As we know, the realme GT 2 Pro will be one of the very first smartphones of 2022 to take advantage of the Snapdragon 8 Gen 1 (just after the Moto Edge X30 and the Xiaomi 12). A brilliant technical background, which will offer the flagship the possibility of deploying welcome novelties.
First, the ultra-wide-angle photo module of the realme GT 2 Pro will offer an unprecedented viewing angle of 150 °, against around 120 ° currently. Suffice to say that we are falling with both feet in the fisheye. An effect that smacks of 2000s skate clips and that probably won't appeal to everyone, but which has never been seen on a recent smartphone.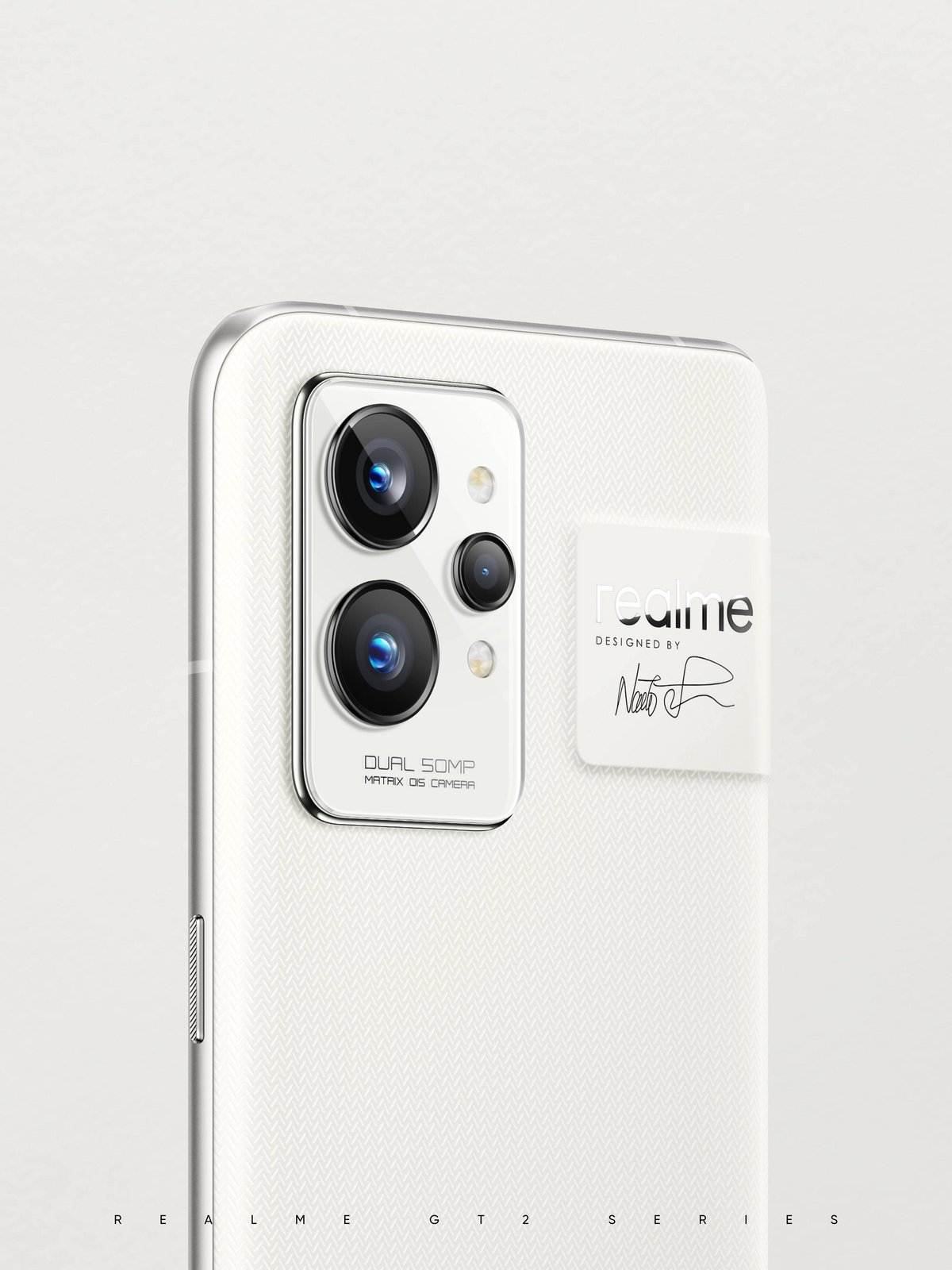 Then, the smartphone will be able to automatically switch between its different antennas in order to select the one offering the best speed at a time T. Finally, the mobile will inaugurate the "360 ° NFC" which, as its name suggests, will allow " use the NFC features of the phone both on the front and back.
Related:

Honor's first foldable: Honor Magic V announced in fold-style
The realme GT 2 Pro will launch in China on January 4th. Without saying anything about its future availability, a spokesperson for the brand confirmed to Engadget that the smartphone would eventually go beyond the borders of the Middle Kingdom.
Source: Engadget