The Taiwanese company has designed a cutting-edge SoC on several points: first on 4nm, on Cortex Arm V9 cores, LPDDR5X RAM, and Bluetooth 5.3.
In 2020, MediaTek established itself as the number 1 chip designer for smartphones, ahead of Qualcomm, mainly thanks to its mid-range and entry-level SoCs. But, with its Dimensity 9000, the company is now clearly eyeing the high end. Already, it is the first processor for smartphones benefiting from an engraving in 4 nm by TSMC. Then, it embeds a whole armada of Arm v9 cores and a Mali-G710 GPU, current flagship of the Arm GPUs.
Related:
CPU, GPU and APU
Like the Dimensity 1000+, the Dimensity 9000 is an octo-core CPU. On the other hand, exit Cortex A77 and Cortex A55 cores, and up to a trio of Arm v9 cores in 1 + 3 + 4. The SoC is based on a Cortex-X2 performance core clocked at 3.05 GHz, three Cortex-A710 cores at 2.85 GHz and four high-efficiency Cortex-A510 cores at 1.8 GHz. The chip has 8MB of L3 cache and a massive 6MB SLC.
For the GPU part, MediaTek opted for a Mali G710 MC10, in other words a Mali G710 with 10 cores. APU of 5e generation uses a 4 + 2 core configuration.
Not to spoil anything, and this is again a first, the processor supports LPDDR5X-7500 RAM (and still LPDDR5-6400, of course).
According to Mediatek, its Dimensity 9000 offers CPU and GPU performance much higher than that of a current mysterious "Android flagship". In addition, the APU would be 400% more efficient and economical than that of the previous generation. As always, however, these marketing results should be taken with great caution.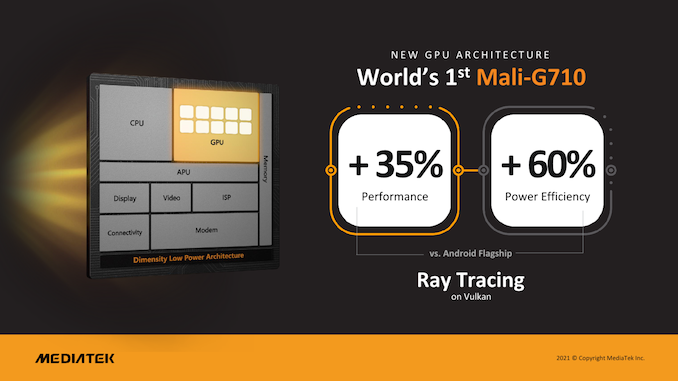 © MediaTek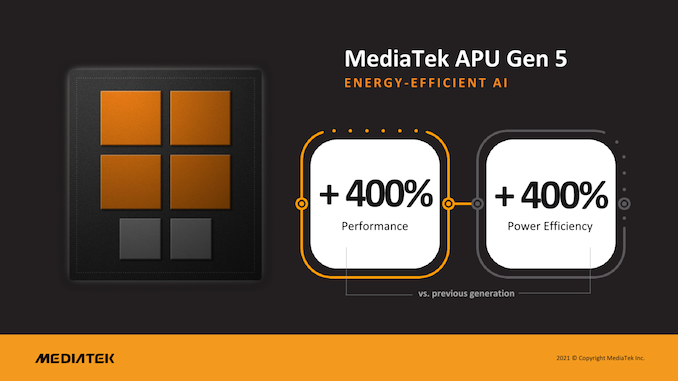 © MediaTek
On the heavy side of multimedia
Another whatnot is an Imagi790 ISP with clearly impressive specs. This can process up to 9 gigapixels per second. For comparison, Qualcomm's Snapdragon 888 tops out at 2.7 gigapixels per second. In practice, the MediaTek Dimensity 9000 is able to manage a 320 Mpx sensor or three 32 Mpx sensors simultaneously.
Related:

OPPO Reno 7 leaked and looks suspiciously like OnePlus Nord N20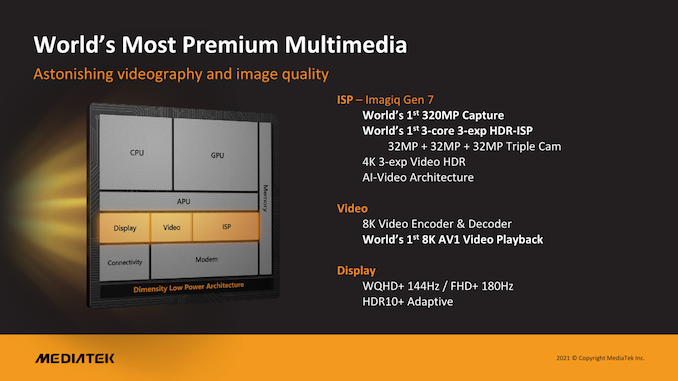 © MediaTek
On the other hand, the processor supports all of the most popular current codecs. It can even play 8K AV1 videos (not yet AV1 encoding though). Regarding the display, the SoC manages a WQHD + definition at 144 Hz or FHD + at 180 Hz.
On the subject of connectivity, the MediaTek Dimensity 9000 supports Bluetooth 5.3, a first for smartphones, as well as Wi-Fi 6E. It naturally has an integrated 5G modem.
You will agree, on paper, the Dimensity 9000 looks good. Manufacturers of Android smartphones sensitive to its charm will unsheathe their models in 2022.
Must Read: OnePlus 10 Pro rumors: the new gaming superstar for 2022?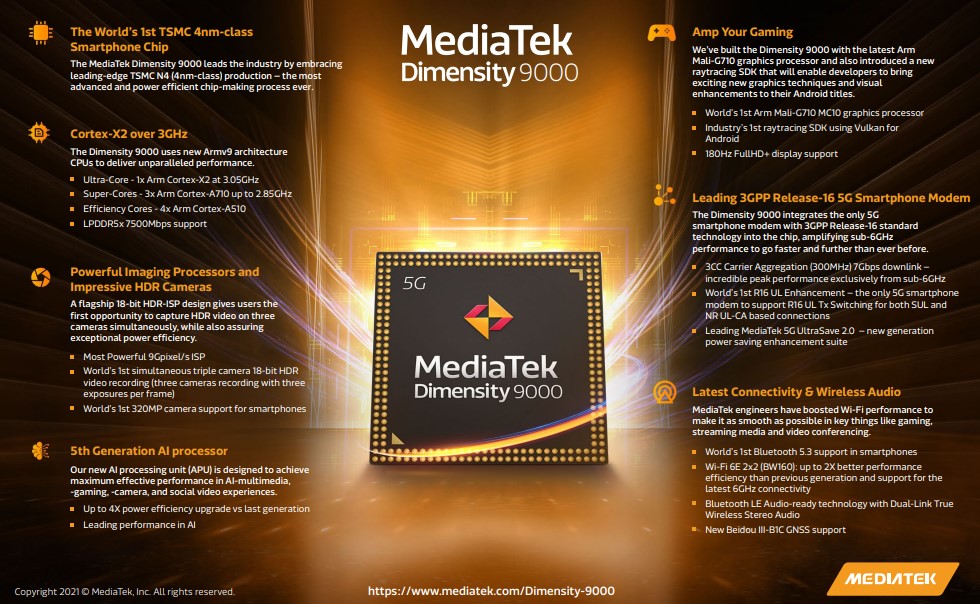 © MediaTek
Source: MediaTek