Samsung is on the rise with its folding smartphones. But Huawei does not intend to let the train pass. After the "Mate X" range which is positioned opposite the Galaxy Z-Fold, here is the Huawei P50 Pocket which intends to overshadow the excellent Galaxy Z Flip 3.
Resolutely high-end, the Huawei P50 Pocket features a Snapdragon 888 processor which, like its big brother the Huawei P50 Pro, unfortunately skips 5G and will do without Google services. Absences which are explained, always, by the restrictions imposed on Huawei by the American government. The phone is also equipped with 8 or 12 GB of RAM depending on the configuration.
Related:
Datasheet Huawei P50 Pocket
Technical characteristics
HarmonyOS operating system version 2.0
Display
Screen Size 6.9in Screen Type OLED Screen Definition 2790 x 1188 Refresh Rate 120Hz Pixel Density 442
Memory
Internal Memory 256 GB, 512 GB Expandable Storage Yes
Performance
Processor Qualcomm Snapdragon 888 Number of CPU cores Eight CPU frequency 2.84GHz GPU Adreno 660 Main memory (RAM) 8 GB, 12 GB
Drums
Battery capacity 4000 mAh Removable battery No Wireless charging No Quick charge Yes Quick charge power 40W
Camera
Number of cameras (front & rear) 4 Rear sensor(s) definition 40 MP, 13 MP, 32 MP Front sensor(s) definition 10.7 MP Video recording [email protected], [email protected]/120 /240fps Digital camera stabilizer LED rear flash Aperture rear photo lens f/1.8, f/2.2, f/1.8 Aperture front photo lens f/2.2
Network
Dual SIM compatible Yes 5G compatible No VoLTE compatible Yes
Connectivity
Wi-Fi 802.11 a/b/g/n/ac/6 Bluetooth 5.2 NFC Yes GPS Yes
Equipment
Connector Type USB-C Biometric Fingerprint Reader Yes Facial Recognition Sensor 2D Face Recognition Accelerometer Yes Gyroscope Yes Ambient Light Sensor Yes Jack Plug No
Physical characteristics
Height (Open) 170mm Height (Folded) 87.3m Width (Open) 75.5m Width (Folded) 75.5mm Thickness (Open) 7.2m Thickness (Folded) 15.2mm
On a folding smartphone, size matters! Huawei is therefore proud to announce that it has worked on the hinge of its P50 Pocket Pro so that it is perfectly flat and thinner than its competitor when folded: 15.2 mm thick compared to 15.9 to 17.1 mm. on the Z Fold 3. For other dimensions, the Korean giant's phone remains more compact.
Small battery and big selfies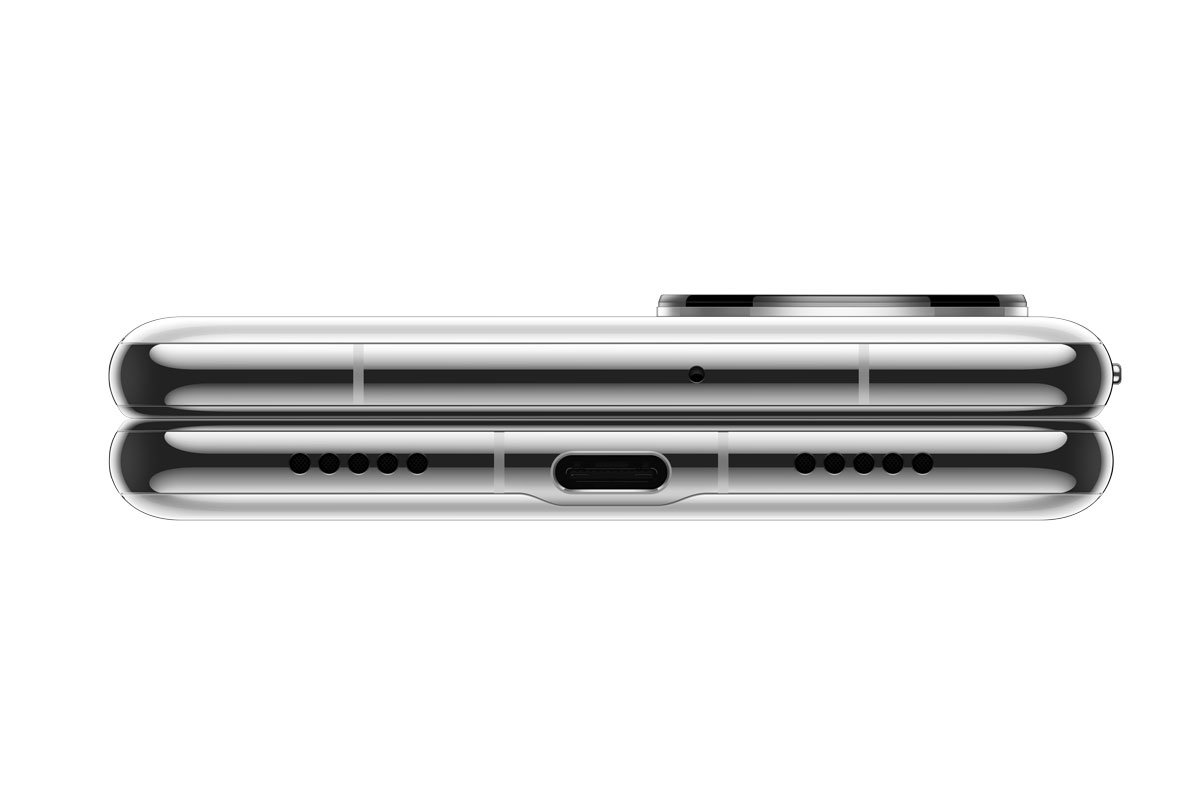 The Huawei P50 Pocket may be compact when folded, but it will still need to power its large 21:9 OLED screen which is still 6.9 inches, with a refresh rate of 120 Hz. concern about this when we saw that the battery was only 4000 mAh. But let's not sell the skin of the bear, Huawei having always been a good student on autonomy.
As you can imagine, the photo is not left out. The Huawei P50 Pocket is equipped with three photo sensors, different from those of the P50 Pro. Thus, there is a wide-angle of 40 megapixels (f / 1.8), an ultra-wide-angle of 13 megapixels (f / 2.2) and a third "ultra-spectrum" sensor of 40 megapixels. The latter will improve the rendering of night shots, take photos in macro mode or even improve the stabilization of videos.
Related:

MIUI 13 update is based on Android 11: These phones get the update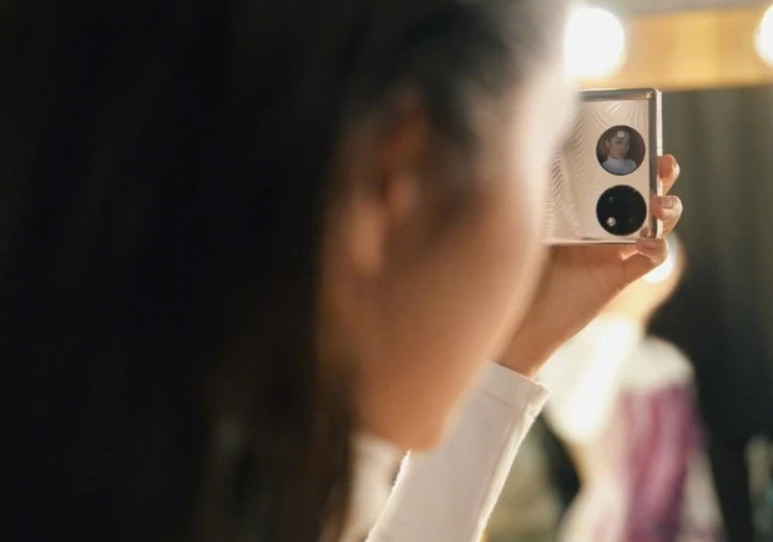 Good news also for the quality of our selfies, it will be possible to take advantage of these back sensors to take selfies once the phone is folded.
The Huawei P50 Pocket Premium Edition will be launched this Wednesday, January 26 at 2 p.m. at the recommended price of 1,599 euros. The white version will be offered at a price of 1299 euros from March 1.
Source: Huawei