Only a few days left before Intel unveils the processors complementing the Alder Lake range.
If they are not yet officially on sale – which should not belong since Intel mentioned on January 4 – the new Alder Lake 'non-K' processors have already leaked everywhere.
A range of three new heatsinks
The latest indiscretion comes from YouTuber Chill Builds who not only presented his Core i5-12400, but submitted it to some tests which were all the more interesting because he also tried the imagined cooling system. by Intel.
Remember, at the beginning of December, we had a brief overview of the three new heatsinks imagined by Intel. A first model – called RS1 – is reserved for entry-level Celeron and Pentium processors. An intermediate model, the RM1, is designed for the Core i3, Core i5 and Core i7. Finally, the Core i9s have the RH1.
Related:

At GTC 2022, NVIDIA will hold a conference on AI: What's new around Hopper?
The mid-range, the RM1 therefore, had already been seen through a "Peruvian" leak, only a few days ago. We now know more about his real abilities.
81 ° C for the Core i5-12400 and its RM1
Chill Builds has indeed got its hands on the Core i5-12400 and its RM1 placing the two products in a closed case, in this case a Lian Li O11 Air Mini, a quality model. There is no question of a detailed test, but the video still gives an interesting overview knowing that tests like Cinebench or Blender were used.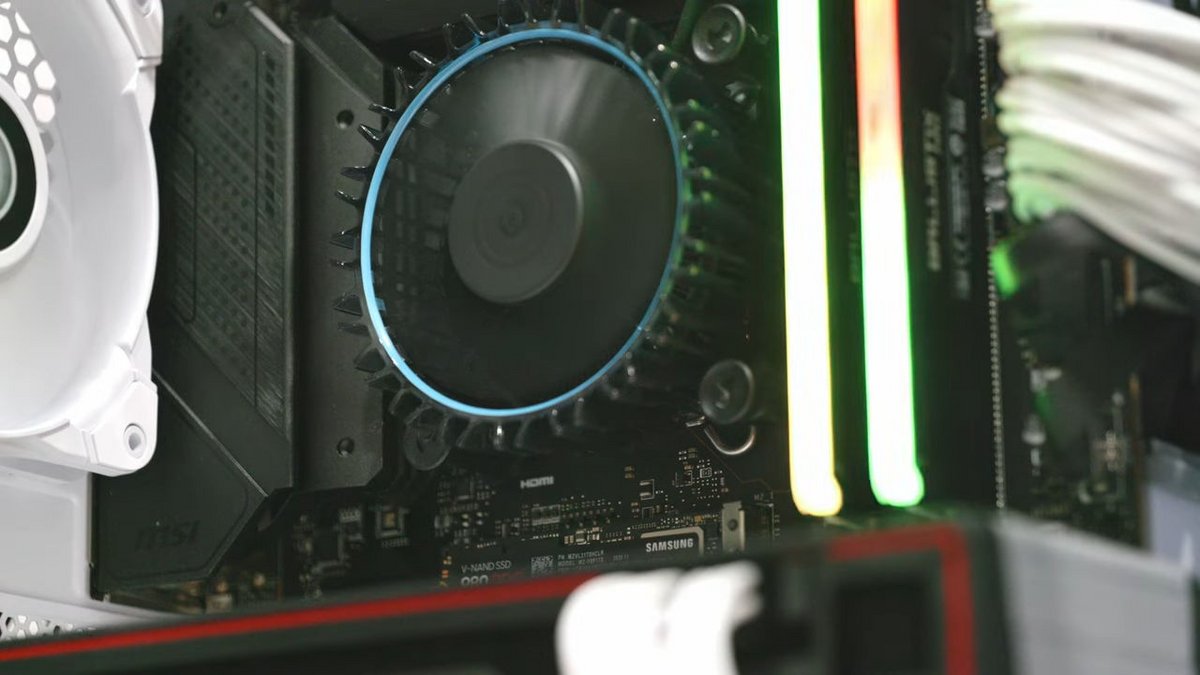 The RM1 heatsink alone, then placed in the complete configuration with the Core i5-12400 © Videocardz
Compared to the previous leak, which was based on an "open" test platform, Chill Builds obtained results that were 11 ° C higher. The Core i5-12400 is thus raised up to 81 ° C during the most demanding sequences. Knowing that the RM1 is not an advanced cooling solution, the results are encouraging.
It was a question of an ambient temperature of approximately 20 ° C and a frequency of 3 990 MHz on all the cores for a score of 1693 points in test single core on Cinebench R20 and 12,137 points in multi core.
Related:
To learn a little more about this processor, finally on a very similar version, but without an integrated graphics solution (the Core i5-12400F), know that JAWARA Media has also indulged in a few indiscretions.
Source: Videocardz